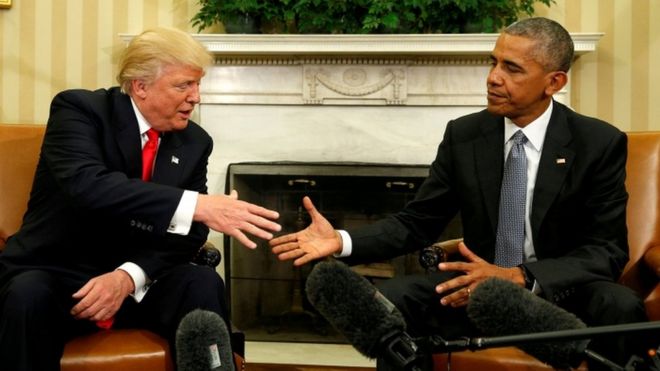 Kevin Lewis said that "neither President Obama nor any White House official ever ordered surveillance on any US citizen".
Mr Trump had tweeted: "Terrible! Just found out Obama had my "wires tapped" in Trump Tower just before the victory. Nothing found. This is McCarthyism!"
He gave no details to back the claim.
In his statement, Mr Lewis said a "cardinal rule of the Obama Administration was that no White House official ever interfered with any independent investigation led by the Department of Justice".
The statement left open the possibility that a judicial investigation was taking place.